Long time client, American Legion Department of Illinois does important work in the lives of veterans and the community.
About: The American Legion was chartered and incorporated by Congress in 1919 as a patriotic veterans organization devoted to mutual helpfulness. It is the nation's largest wartime veterans service organization, committed to mentoring youth and sponsorship of wholesome programs in our communities, advocating patriotism and honor, promoting strong national security, and continued devotion to our fellow service-members and veterans.
Their website needed a new design, reorganized content, and then an updated platform to support their newly responsive design.
Before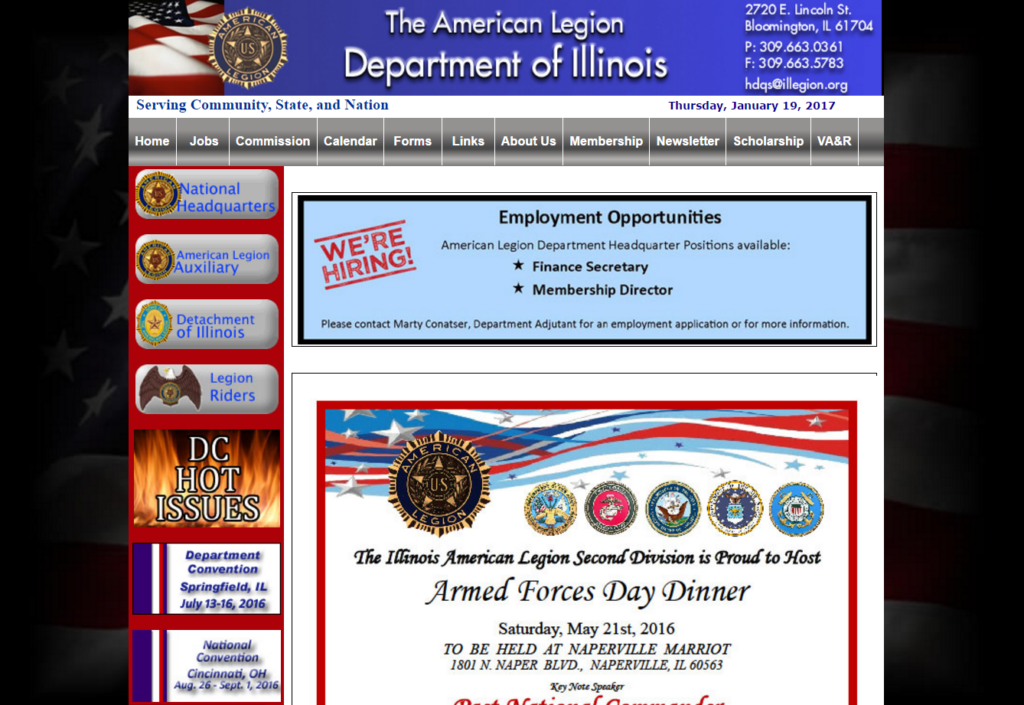 After we understood their goals and challenges, we determined that their menu would need extensive organizing. If you have a lot of content, and pages for your website, it's best to use what's called a "mega menu". This modern menu system is the easiest way to keep large amounts of content organized and easy to find!
Along with the menu, we worked on a clean and fresh design that would be easy for members to navigate and find what they need.
Their new site is mobile friendly and responsive for easy viewing on all screen sizes.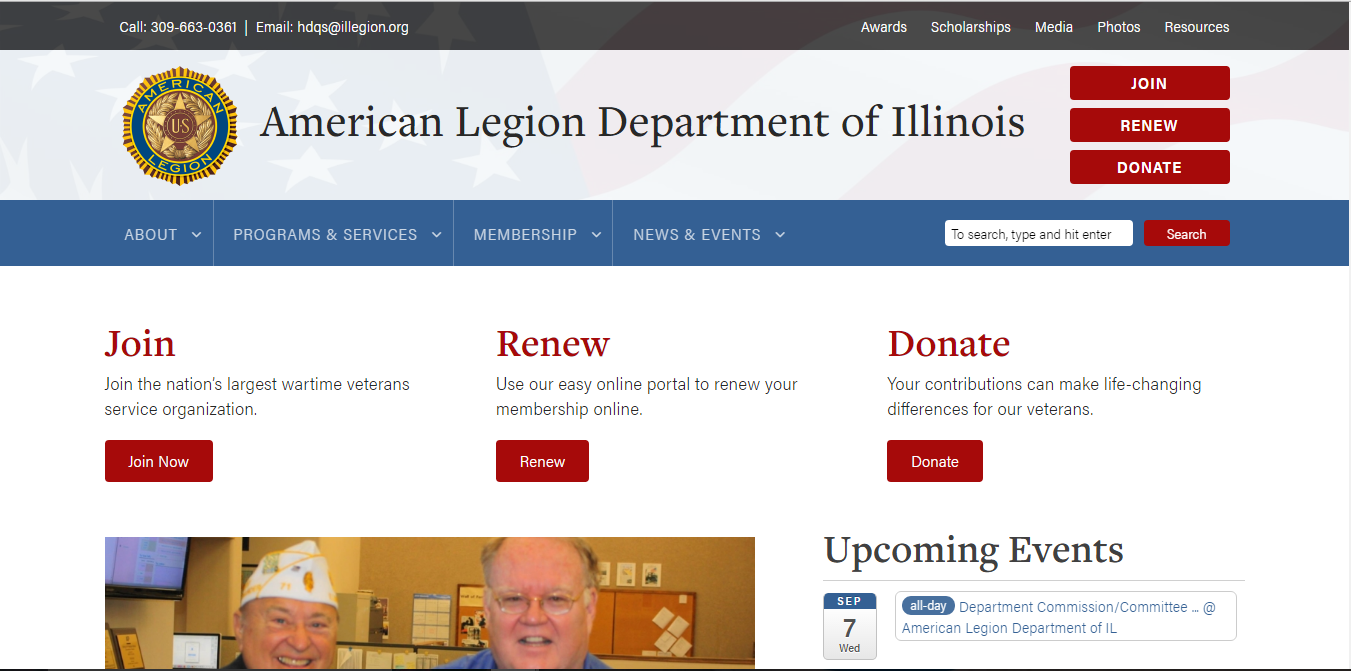 Responsive Design on iPad
Thank you to the American Legion Department of Illinois for allowing us to redesign your website and be a part of the great work you do!
More Transformation Stories:
Subscribe to Blog via Email