BossTek, formerly DustBoss, controls worksite dust and odor for a variety of industries from demolition to sugar beet processing. "We've built our reputation on industrial strength products, personalized customer service, and quality guarantees."
BossTek worked with Mavidea to redesign their website as part of their rebranding, going from DustBoss to BossTek to better represent their wide base of products.

Before
BossTek's previous website was launched at the end of 2013. We recommend updating and redesigning websites every 2-4 years to keep up with trends, consumer demands, and to reevaluate the information presented to visitors.
Due to their impressive growth and evolving over the years, BossTek's old website was no longer properly representing the company. BossTek started their rebranding process at the end of 2015, and now have a new online landing spot for their updated brand.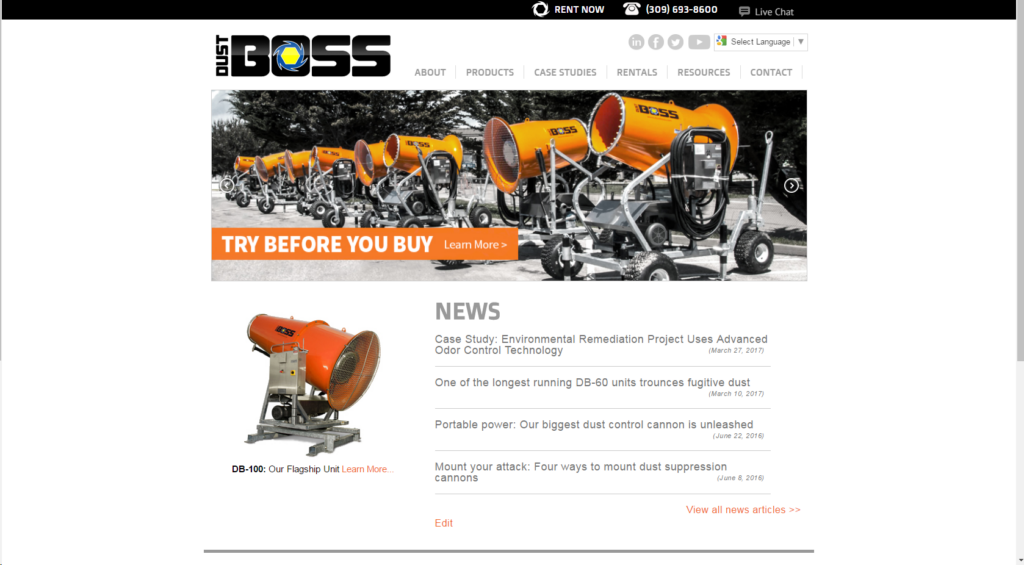 After
We guided BossTek through creating a new sitemap and presented our recommendations for a new homepage format. We also took complicated aspects of their previous site, including their case studies page, which is now searchable, and simplified and condensed to make things easier for visitors to find.
The new BossTek website is a great representation of the quality products and the value they provide to customers. The homepage now has clear calls to action and an attractive video background that shows their products in action. It also bridges the gap between mobile and desktop.
With the website now matching the high-quality products and service they provide,  their website is one of the best in the industry. We're proud to work with great companies like BossTek. View the full site now at http://bosstek.com/.
"I'm getting rave reviews on the new website. Mavidea makes our company look impressive and provides exceptional service." - Marianne Payne, BossTek 
Desktop & Laptop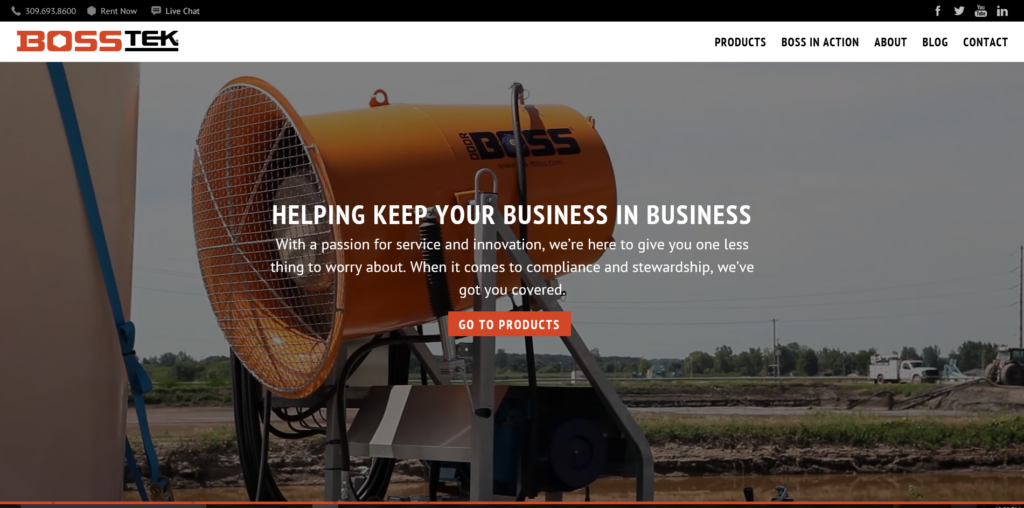 Responsive Design on iPad