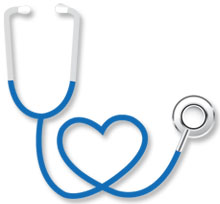 Choosing an EMR System can be difficult especially with the 100's of systems available, where do you start? There are several factors that come into play when deciding on an EMR system.
Choosing an EMR System
How old is your computer network? If your practice is running on an older network, then chances are you will need to update this before implementing an EMR system – the complexity of the software will quickly slow down your productivity and possibly cause down time
What is important to your practice and how do you function on a daily basis? Figuring out what is most important to you and your team will help you determine the right EMR system for you. At Mavidea, we utilize a new tool that allow us to compile the answers to these questions into a system that will calculate a listing of EMR systems best suited for your practice.
Research, research, research: Once you have narrowed your choices down to a couple, it's important that you do your due diligence and talk with other practices that have used the same software. You may find out that adoption rates are low or the software isn't very compatible or the support that comes with the software is not very good. When our clients are choosing an EMR system, we make sure that they visit other clinics to see the system working in real-life. Our Healthcare IT consultants join them on their site visits and help determine the value of the system they are considering.
Lifetime of the software: in most cases, we do not recommend using a brand new software until it has been implemented successfully by several other practices.
Be sure to keep in mind that implementing an EMR system is a financial investment.  Prices do vary depending on the system chosen, size of your practice, and additional functionality you're looking to utilize from the system selected or interfacing with current equipment within your office or other locations.  Remember that as you transition to a new EMR system you will begin to notice a cost savings as you do less printing (save on paper & toner), streamline office processes, efficiently process claims and minimize AR days.  These are only a few of the ways you'll begin to notice cost savings.
Following these steps will help you make an informed decision on what will work best for your practice. If you are needing additional help with this extensive process, please call us, we can help you find your way through this process and find a system that will work best for you.
For more information on Choosing an EMR System,
visit our sister site at MavideaCare.com.