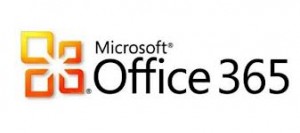 PLEASE VISIT OUR UPDATED POST – FALL 2013 UPDATE 
Welcome to our non-profit friends!
You are probably here because the blog post I wrote on non-profit discounts for Office 365 back in 2011 has become one of the most popular posts on the Mavidea.com website. It wasn't part of the plan, but it gets a lot of traffic every month. Who knew so many non-profits want big discounts for their technology?
I followed that post within a couple of months with some clarifications in Part 2, but now all of the rules are completely different.
I want to let you in on a little secret – Office 365 is even more reduced – some of the plans are even free!
What are the plans?
Non-Profits are now broken into 2 size categories for our users:
Small / Medium 501c3 Charties with less than 3000 users:
O365 Plan E1 = Free
O365 Plan E3 = $5.00
Large 501c3 Charities with 3000 or more users:
O365 Plan E1 = $2.50
O365 Plan E3 = $7.50
The Office 365 Plan E1 includes Exchange Online for email, calendars, and contacts, Lync Online for instant messaging, audio and video conferencing, and SharePoint Online for document storage and collaboration.
The Office 365 E3 plan contains everything in E1 and adds the full version of Office 2013 Professional Plus for download on up to 5 computers per user (desktop, laptop, home PC, etc).  E3 also adds a little known but very valuable email archiving with legal hold that helps with compliance and HR issues.
You can review the details of what is included in the E1 and E3 plans on Microsoft's Office site.
*There is one exception to the above – Religious organizations may only purchase the E3 plan. That means churches and/or religious groups have a minimum of $5 per user per month – they may not opt for the free plans. Keep in mind this is still a significant discount off the normal $20 per month.
Now before I move on to the new process for signing-up, I want to discuss one more subject – Techsoup.org.  TechSoup is a clearinghouse for non-profits to get "donation-ware" from Microsoft and other technology companies (at 90-95% discounts). At TechSoup, 501c3 non-profits can get up to 50 licenses of Office 2013 Professional Plus for $31 per copy. For small non-profits, it is much cheaper to buy your Office licenses from TechSoup than pay the $5 per month for the E3 plan, so we recommend getting your Office licenses there and then signing up for the E1 plan that is free.
How do I sign up?
Signing up for Office 365 for Non-Profits is pretty easy, and it all starts with a trial.
Step 1:  Use this link to sign up for an Office 365 E3 Trial.
The trial is for 25 users for 30 days. That gives us time to get you processed for your discounts.
Under this program, everyone signs up for an E3 trial. Microsoft wants you to get the full Office 365 experience. In a later step, you will subscribe to only the services you wish to use.
The trial asks if you wish to give Mavidea Technology Group "Delegated Authority". Saying yes allows us to help you with your configuration if you get stuck during the implementation process. Delegated authority may be turned on or off at any time by you.
Step 2:  Fill out our Office 365 for Non Profits request form. When completed, this form will give us all the information that we need to process your discounted Office 365 pricing.
The form will also request you upload a copy of your IRS 501c3 Confirmation Letter, and a copy of your most recent Form 990.
Step 3: Mavidea will submit your information to Microsoft for approval. This process normally take 7-10 days to process.
Step 4: While we're waiting for approval, it's time to get your Office 365 configured for use. If you are not technical yourself, get these documents to your tech team. If you do not have a tech team, Mavidea has highly skilled network engineers who have helped many commercial and non-profit organizations through the Office 365 migration process.
The Fast-Track Step 1 document will guide you through piloting Office 365 for your organization and help you get some basic configurations in place.
The Fast-Track Step 2 document will guide you through completing the transition from your old email server to Office 365.
The Fast-Track Step 3 document is optional, for larger organizations who need more advanced configuration options.
Step 5: When you are approved, we will contact you to let you know and send you a special Office 365 Purchase Order. This is the step where we convert you from a trial to a non-profit subscriber, and you choose if you wish to use the E1 or E3 plan for your organization.
Step 6: After you purchase Office 365 in Step 5, Microsoft will send you a contract for services at the discounted price directly to the contact email you listed.
That's it, you're done!
Why does Mavidea do this?
The easy answer would be because we're just really nice people. 🙂 When Mavidea was founded one of our principles was that we would give back to the community that helped us get started. We give discounts to our non-profit customers on our services and help them find the best deals on software (TechSoup donation-ware or Microsoft charity pricing) and hardware (SonicWALL, NetGear, Lenovo, and others). This Office 365 program lets us take that to a larger stage and help more people.
We do get something out of this though. Obviously with free programs there is no money in it for Mavidea, but we get "Partner Points" towards the Microsoft Cloud Champions program. These partner points allow us to get additional marketing help, Office 365 technical engineering help, and just more attention from Microsoft. All of these things allow us to deliver better service to our commercial customers as well as non-profit customers.
For us to get these points, Mavidea has to be listed as the Partner of Record in your Office 365 subscription. The Trial Link we send to you includes making Mavidea the Partner of Record for your account. This helps us see where you are in the process.  However, the special non-profit link we send you in in Step 5 above does not make Mavidea the Partner of Record.  We would appreciate it if you set us as the Partner of Record for helping your organization – however you may change the POR at any time you wish.
If you used our information and wish to add Mavidea as your Partner of Record and we are not currently, follow these steps:
Log in to the Office 365 Portal and sign in with your Admin account.
Click on Manage, which is located under Subscriptions on the left side. This will show you your active subscriptions.
Click on the active subscription.
When the subscription comes up, in the bottom right you will see Partner Information. Click on the Add button.
A windows pops up and asked for your Partner Code. Mavidea's Partner ID code is 2160155. Type that in and click Check ID, it should say Mavidea Technology Group, and then click OK.
When the screen refreshes, it should say your Partner is Mavidea Technology Group.
That's it! Thank you very much for letting us help you.
Jamie