How does your website fit into your marketing plan for 2016?
You know, that marketing plan that you've surely started by now… *Ahem* Anyway, are you planning on revamping your website next year? Updating your existing site? If you aren't, you probably should be, if only to keep up with the latest trends and ensure your site always tops your competition.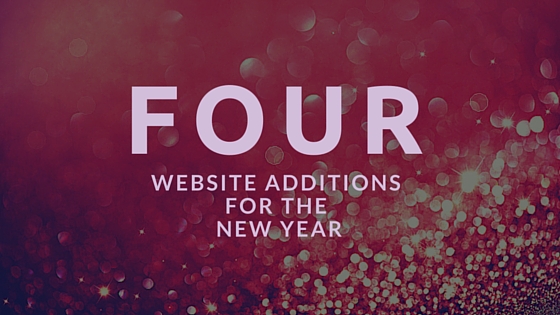 Four areas of improvement for your website in 2016
Mobile
Today, there are more people surfing the web via their mobile devices than on their desktops. As a result, a good mobile site is more important than ever. If you haven't optimized your site for mobile yet, put it on your to do list. A well designed mobile site can improve your web visibility, decrease your bounce rate, and boost your conversions. It's a must for 2016.
Video
In case you haven't heard, video is a differentiator. Consider investing in a video to add to the homepage of your website. A well-made and non-intrusive video on your home page can help engage visitors and pull them into your story. It's a great way to talk about your mission, showcase your employees, and stand out among the competition.
Focused Content
Take a look back at your content. Are you spending more time talking about you or your customer? If you're spending more time talking about you, it's time to change the focus. Rewrite and revamp your content to focus on the customer and make sure they know exactly what you have to offer. Well-crafted and focused content are crucial to engage your customers and help them understand the products you offer – and more importantly, how they benefit them.
A Blog
Do you have a blog? Are you updating it weekly? If not, it's time to invest in your blog. A blog, among other inbound marketing tools, is a fantastic way to add fresh content to your site on a regular basis. Fresh content is good for more than bringing customers back to your site, it's great at pulling new customers into the fold. Search engines love new and unique content, and your results will prove it. If you already have a great blog, consider inbound marketing by adding a call to action on several pages of your website. This may include a white paper, a template, various market research, etc. If it's valuable and interesting content, a prospect is more likely to download it in return for their contact information. It doesn't get much easier than that.
Remember, your website is the front door to your business. Make sure you've got the best!
Subscribe to Blog via Email