If you're a University of Illinois sports fan, then you've already figured it out!
We would like to announce our brand new office location…in Champaign, Illinois!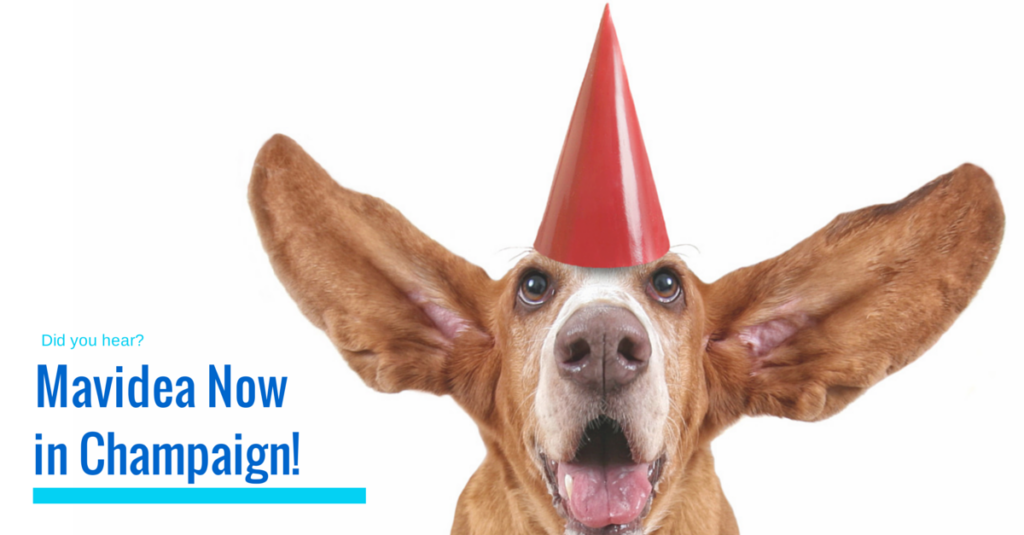 The Decision
We've been serving the Central Illinois area for almost eight years now and have loved every minute of it! We have clients all over Illinois and other states as well – our Web Design and Internet Marketing services have even stretched over the seas to businesses in other countries. So why another location?  Because we want to serve our clients even better AND reach other businesses in the Champaign market that need our services.
Champaign is one of our largest client locations already, so opening another office in that area will help us serve those clients better!
Will you still have an office in Bloomington?
Yes! The new location in Champaign has no effect on our current location in Bloomington, Illinois. Now there will just be more Mavidea to go around…
Where is your new location in Champaign?
The Champaign office is in Downtown Champaign, inside the Bartell Powell law offices. 10 E Main St.
What services will the Champaign location offer?
Champaign location will offer the same three core services to clients that our Bloomington office offers: Web Design, Internet Marketing, and Managed IT Services
THANK YOU
We want to send a big mushy heartfelt thank you to all of our clients and supporters. We love you guys and we would not be able to start this second location without your support! Check back with us often as we keep growing!
Questions? Post in the comments below and we will answer!
Subscribe to Blog via Email