The goal of your website is to bring more sales, leads, and/or awareness to your organization. There are two ways people will reach out to you from your website, and one of those ways is often neglected.
Your website form is a powerful tool to grow your business – make it a priority to follow these tips to make sure your contact form is working effectively.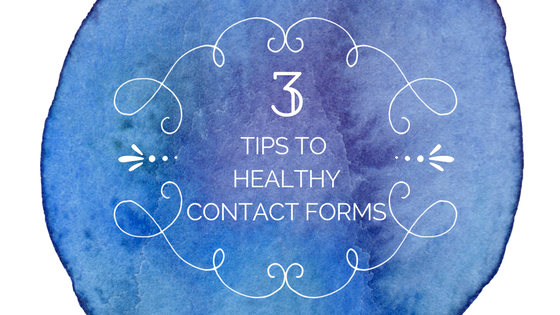 Tip 1: Test your form
Go to your website and fill out the contact form. Sounds simple, maybe even trivial…but it's important to check both the functionality of the form AND the functionality of whoever is tasked with following up with website inquiries. Surprisingly, we have experienced many occasions where a company has a contact form, but they have no idea what email address it goes to or who is checking it. You could be losing thousands of dollars in lost business over a communication error.
Tip 2: Test it again
Make a plan to test the functionality of the form and the system in place for contacting website leads. A good starting point, test them monthly. It's helpful to add a recurring alert on your calendar! Also, be generally aware of how much inbound lead activity you typically see…if this decreases, that's a good clue to check the form and rule out any glitches in the system.
Tip 3: Optimize
There are many opinions on the right length, detail, color, placement etc. of contact forms. The most effective forms are the ones that have been optimized. Try changing the length of your form, or the type of information you are asking for. You could also try changing the call to action from "contact us" to "schedule an appointment" or "Get a quote". Play around with your form to see how people respond the best.
Website Client Support Hours
Mavidea website clients: You can use your support hours for changes to your contact forms! If you'd like to test your form, add an autoresponder, or change the layout/details – give us a call or send in a ticket to webhelp@mavidea.com
Not sure how to use your support hours and/or unsure what these are? Please call or email us, we would love to talk with you about your support hours that are included in your monthly plan! 888-898-8960 x2 or webhelp@mavidea.com