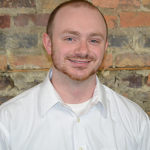 Book review written by: Brandon Raper, Archduke of Analytics
The E-Myth Revisited was written by Michael E Gerber, declared the world's #1 small business guru by Inc. Magazine. This book is a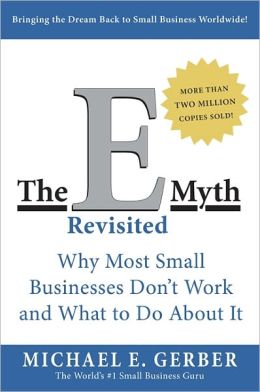 guide to success for small business owners, but was a major motivator and eye opener for trials and tribulations that I had incurred in my life.
The most striking observation Gerber makes is that most small businesses are created by people he labels "technicians" or someone who enjoys something so much they make a business out of it.  When these technicians create and run a business they tend to ignore the major aspects of business and end up hating the work they do.  A shocking statistic is 40% of businesses fail in the 1st year, with 80% of those that survived failing in 5 years, and another 80% failing after those 5 years. 
Trust and relegation is a major contributing factor to the success or demise of small businesses.  For example, I am one of those people who had a hard time trusting others to do work that I felt I could do better.  This affected simple things like doing house work, group projects in college, and trusting colleagues and co-workers.  At Mavidea, our team is built on trust.  Rather than ask "why'd they leave early today?" we stick to our daily obligations and proclaim "they must've had an important reason to leave early and will make up for it on their own".
Our culture as a company is constantly evolving and is built on the notion of trust and hard work.  Without that trust, the founders of Mavidea would own a job, not own a business. Although the book was written for small business owners, we can take away a lot as technicians ourselves.  Set up a system to succeed, trust your colleagues to do good work, make time for yourself.
Love what you do, love who you work with, and most importantly believe in the good of people.
Enjoyed this book review? Check out the rest of the series, "The Mavidea Bookshelf"