After a change in ownership, Zeller Electric was ready to refresh their brand. They had an old website and knew that they needed to update it. They came to Mavidea with the goal of creating a website that portrayed a professional appearance that reflected their work. We were excited to design their new website!

Old Site
Their old website was just that, old. In order to refresh their brand they needed to start over with a new site. They wanted their new site to communicate a few things: that they did work outside of Morton, IL and that they could do both professional and residential projects.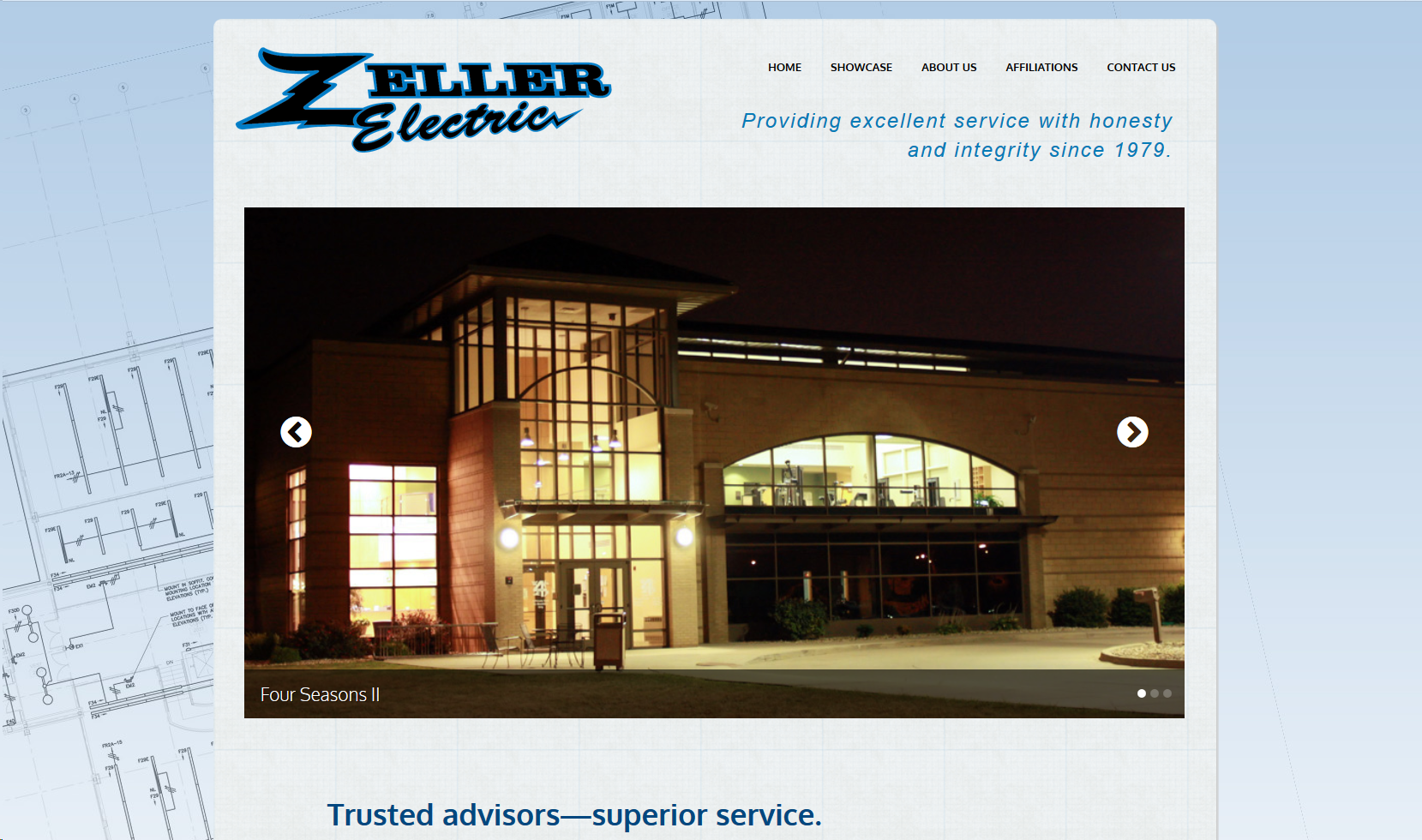 The New Site
With a sharp new logo and clear goals in mind, we started designing their new site.
One great thing to know about Zeller Electric is how much they value integrity and doing right by their clients. We wanted their site to represent their quality work AND their quality people. Adding a Meet the Team page is an excellent way to showcase your people!
They want people to know that they also do residential work, so we focused their main navigation to have it's own section for Residential work.
Their homepage design really captures their brand and professionalism! It ties in the logo and the easy navigation helps visitors find exactly what they are looking for.
Along with a great design - the content on your site is incredibly important! Zeller understood this and chose to work with our content writer to capture great content without having to write it alone...such a smart and efficient decision for busy people like Zeller Electric!
Lastly, their website is both responsive and equipped with a mobile site for phones.
Desktop & Laptop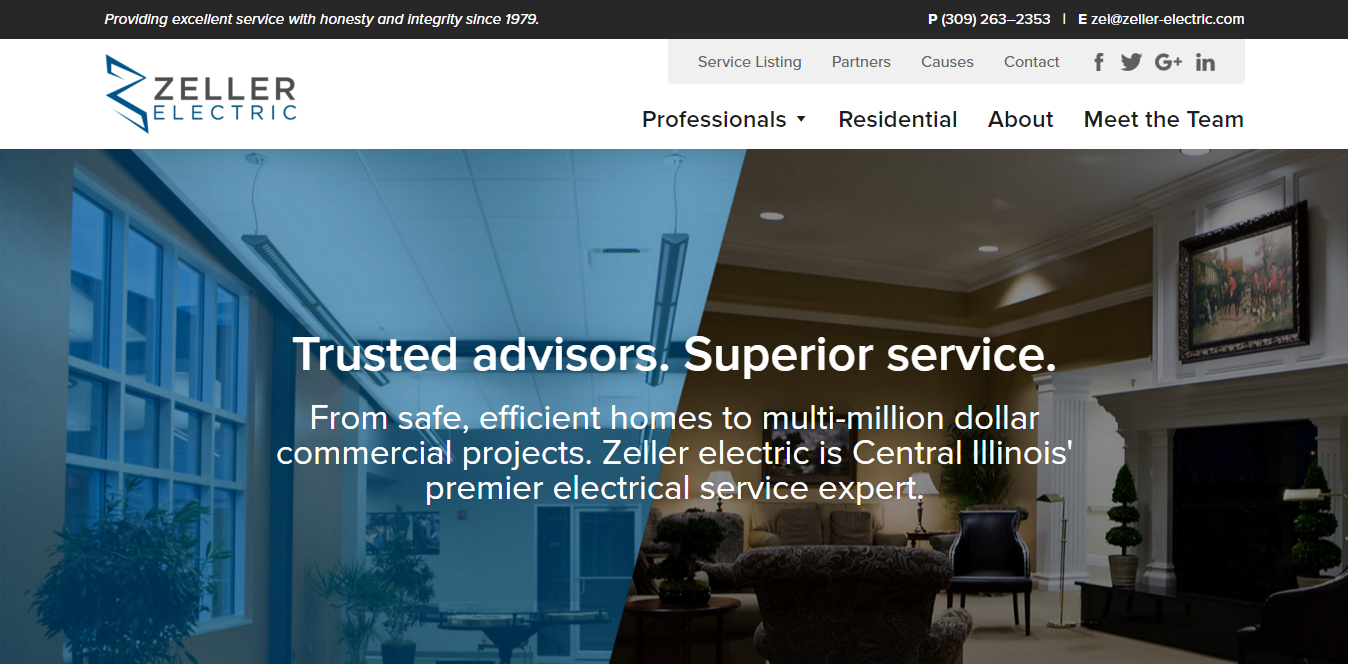 More website images:
Responsive Design on iPad