Your website is a sales machine that can bring you tons of new business/leads. We want every one of our clients to win online and beat their competition. The best place to start? Your content.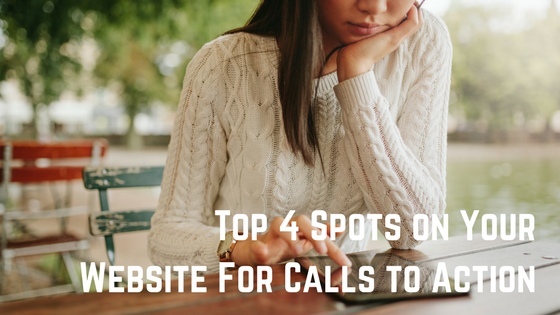 A Word on Content
It needs to be updated continuously. Add a reminder to your calendar to update a page of content on your website every month or so. Content is also a bit of a guessing game…keep tweaking and changing your content until it resonates with your visitors and starts bringing you new leads every day/week.
What's a Call to Action?
Calls to action are the content on your site that asks your website visitor to take an action to contact them in some way. Typically, calls to action are buttons. Some examples: call now, schedule your appointment, contact us, get a quote etc.
Another type of call to action is a lead magnet. You give away a piece of valuable content in exchange for their contact information (ebook, whitepaper, report, etc.).
For almost all of our clients, we recommend using both kinds of calls to action on your website, as they produce different leads - some that are ready to buy now and those that would like to know more about you before making a purchase.
4 Main Spots for Calls to Action
There are 4 main areas for calls to action that statistically convert the most website visitors into leads. They are listed in order of effectiveness:
Middle of the homepage
Upper right-hand corner
Bottom of every content page (this is a great spot for a lead magnet)
Website Footer
MavideaSITE Clients
Use your support hours that are included with your website to add calls to action, change the ones you have, or ask for advice on what our team thinks would be the right call to action for your business. Email webhelp@mavidea.com
Not a Mavidea Client?
We build small business websites that outshine your competition and get you sales. Interested in a free website assessment? Contact us now