We had the great opportunity to redesign Linco Precision's website. Located in El Paso, Illinois - their shop facility includes full service bays for autos, trucks, trailers, and equipment. They also have a paint booth large enough for a semi trailer. Visit their About Us page to learn more about what they do.

Linco Precision was ready for a new website, they wanted a modern site design that included video along with other features.
The old site lacked a call to action button, video, and the older design had a lot of unused space.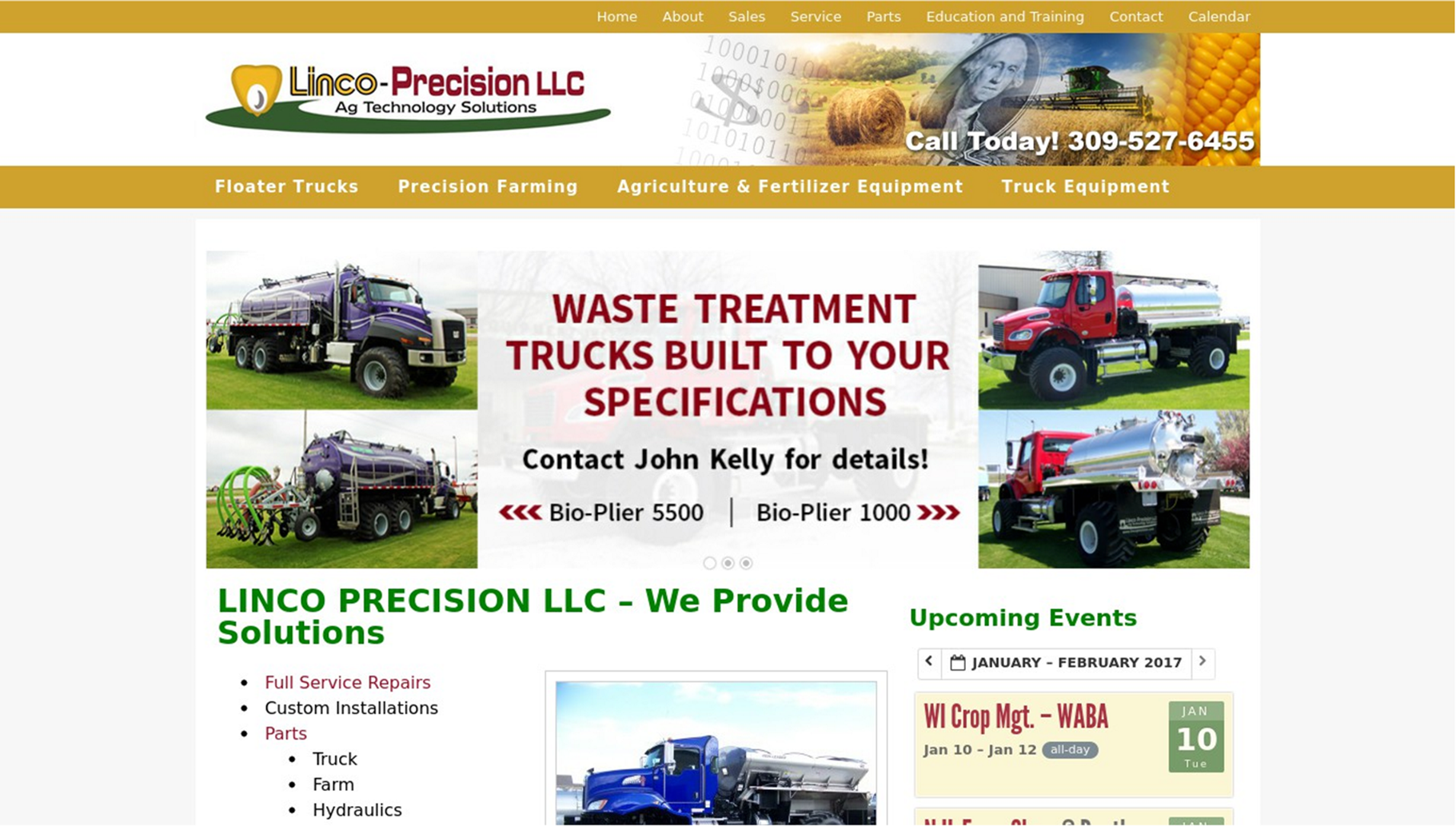 After
Once they completed their "Mega Meeting" with us (a kick off meeting to understand their business goals and vision for their new website), we began designing their site.
Their new site includes advanced features such as the video and call to action button. These features make the site stand out against their competitors.
A call to action button is very important for all websites. You have 7 seconds or less to capture a visitor's attention - don't lose them by leaving out your call to action, which tells them what to do next!
Another great feature on their site is the mega menu. For websites with a lot of pages, this new menu system is clean and easy to navigate.
Desktop & Laptop