We created Lake Run Club's website back in 2013 and it had come time for a redesign of their website.  All of our clients have the option to get their website redesign every 2 years – and because technology changes so fast most client choose to do so!
For this redesign we got the opportunity to look at what was working and what wasn't working for the club and adapt the site to their needs.
Things that were working:
Club news is easily accessible.
Calendar is highly visible
Things that needed improvement:
While the calendar was very visible – it was hard to read
Content Structure – it was hard to find things and there were too many main menu items
The rotator on the homepage – just taking up space.
We made the homepage much more usable and pieced out the important information into different sections.  The calendar is still prominently displayed and we updated the design to make the start time and location easy to see.
For the content we came up with a whole new plan.  Lake Run Club has multiple audiences that they are speaking to with their website.  These include potential members, current members, and the running community in general.  Taking this into account we came up with 4 main sections to organize their many pages: Membership, Training, Calendar, and Get Involved.  We also added a 'top bar' to provide links to things the members use frequently and moved their 'club administrative pages' down to the footer.
To help the content flow better Lake Run Club chose to get a content writer's help with some of their main pages.
The Before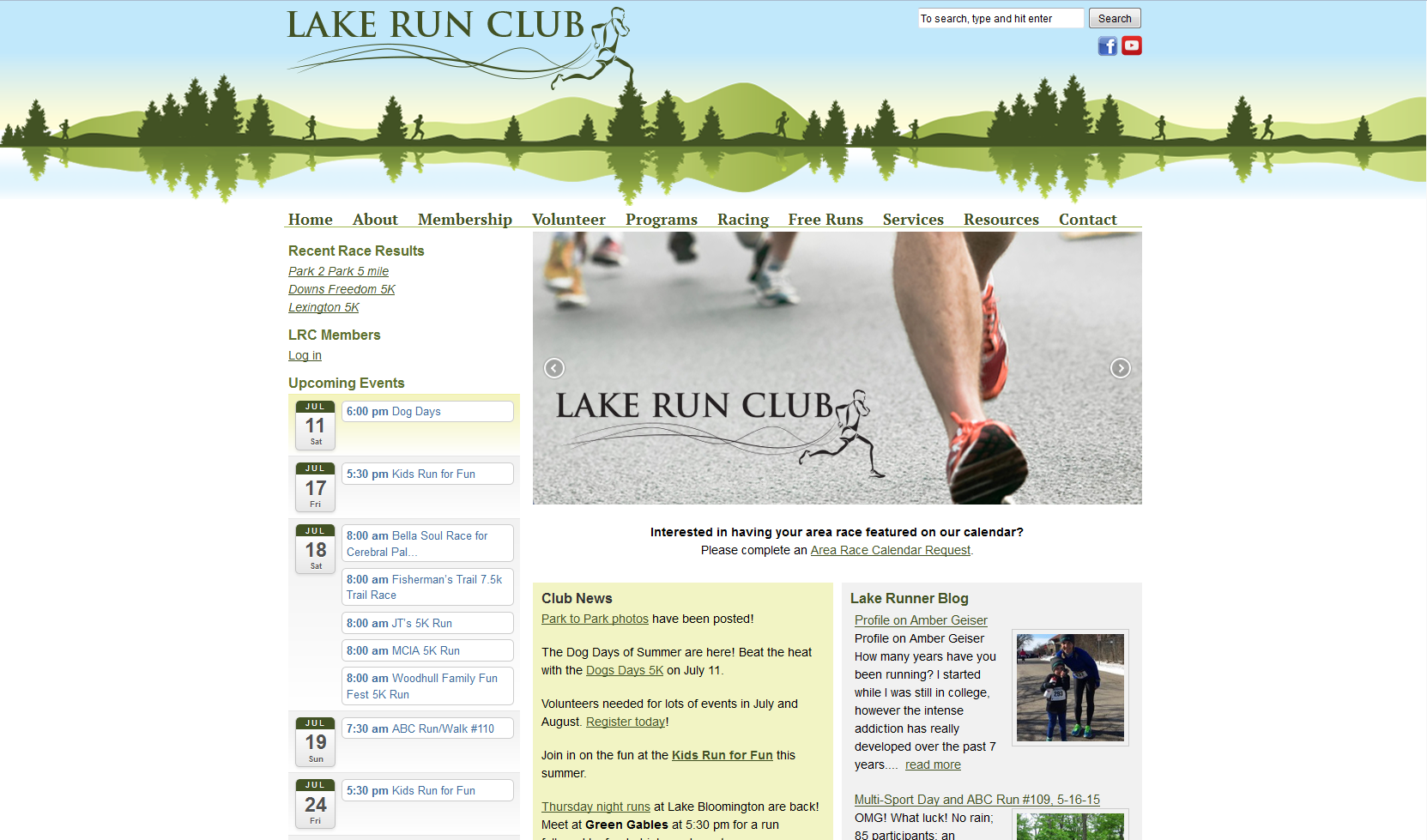 The After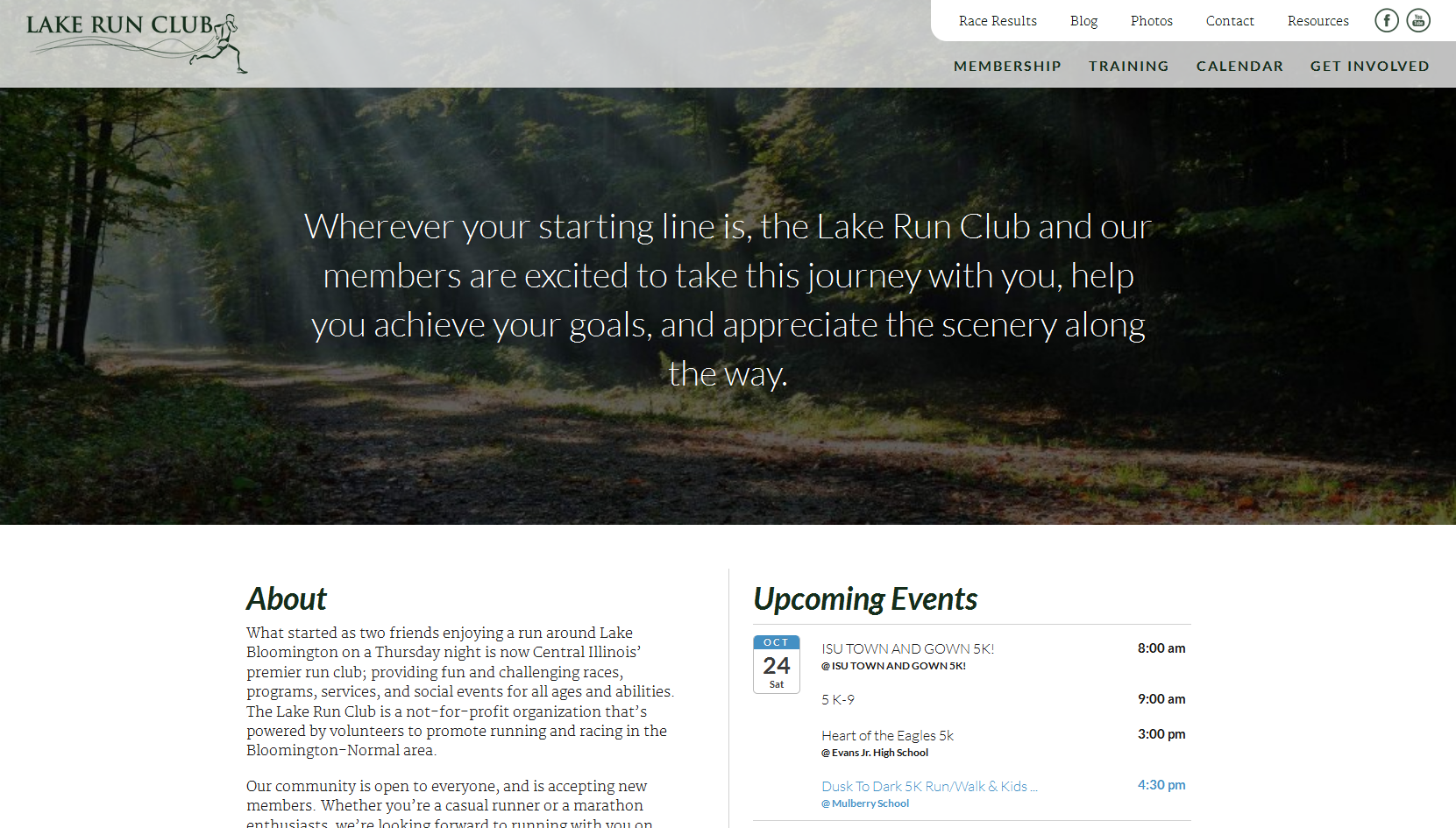 Subscribe to Blog via Email