Cloud Infrastructure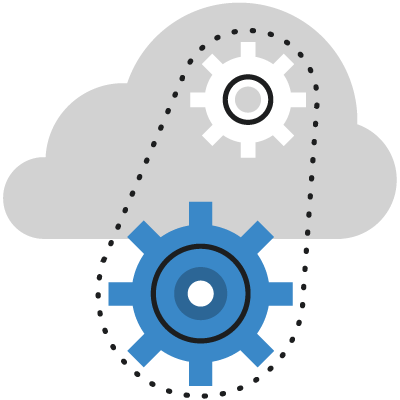 Moving your server(s) to the Cloud gives your business the freedom and power to worry less about security and ongoing hardware costs. The Cloud allows you to focus your team on hitting their goals and scaling your business.
Access your work from anywhere at any time
Collaborate with employees from across town, the country, or even the world.
Get one step ahead of your competition - your team will never miss another day of work from inclement weather, an office remodel, move etc.
Lower Your Ongoing IT Costs
It simply costs less to do business in the Cloud.
Eliminate the cost of acquiring and operating servers, licenses for software and applications, and personnel to install and maintain the technology. Utility bills are cut, and maintenance charges practically vanish.
Eliminate Downtime & Data Loss
Never worry about losing data or productivity from hardware and software malfunctions. If a server fails in one area, services are automatically switched to another location – virtually diminishing downtime. And no natural or man-made disaster can compromise your data, it's backed up on multiple servers in multiple locations.