The Illinois Renewable Fuels Association (ILRFA, IllinoisRFA.org), organized by the Illinois Corn Growers Association, supports the Illinois ethanol industry to help Illinois consumers have cheaper, more environmentally friendly options at the gas pump. They now have a brand new website to help spread their work to a wider audience and give current members better access to their virtual resources.
ILRFA worked with Mavidea to establish a web presence and share their expertise on ethanol production in Illinois with farmers, ethanol producers, lawmakers, and the general public.

Before
ILRFA's previous website was in need of an update. The old design was complex and it made making changes difficult. It also had outdated and placeholder information viewable, which could have confused visitors.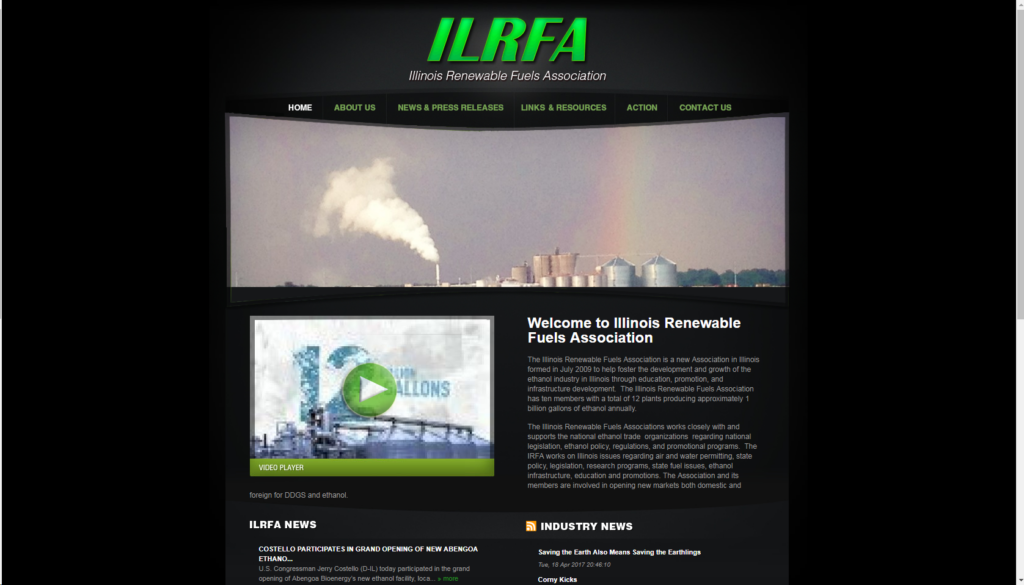 After
The new ILRFA website has a crisp and bright look and feel, and makes it easy for the ILRFA team to make quick updates. The site is a MavideaSITE Basic plan.
We worked with the ILRFA team to translate their wants and needs into a simple sitemap and overall plan to transform their previous website into an easy and beautiful online home for their organization. There are now clear calls to action to help visitors get to the right page in a matter of seconds, and new and better-organized pages, including the ILRFA Resources Page.
View their new website at IllinoisRFA.com.
Desktop & Laptop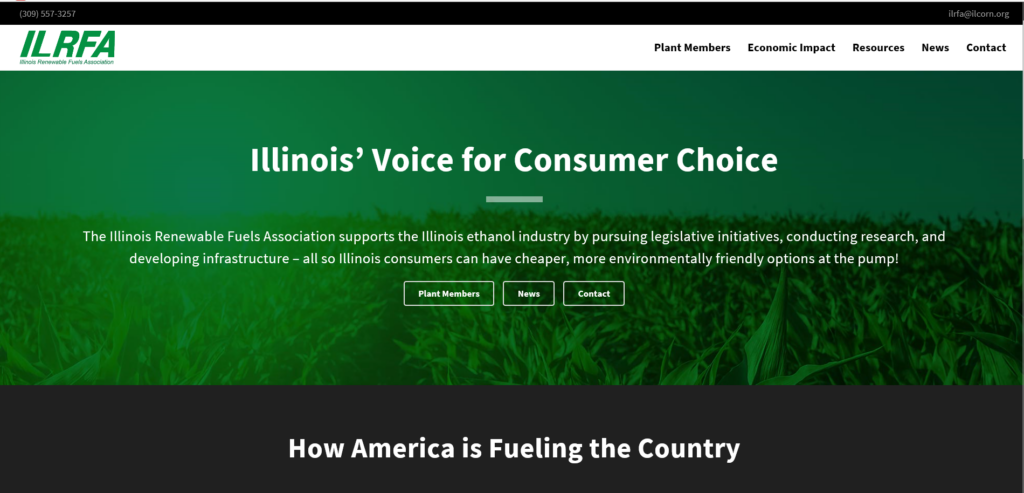 Responsive Design on iPad