Clifton Chemical is a long time client and friend of Mavidea. They are a small business located in Chebanse, IL that formulates and packages small quantities of products for their clients - such as agricultural chemicals, automotive chemicals, and personal care chemicals. They also provide both residential and commercial water treatment.
A long time ago we designed their first website, and it was time to re-design that website and update it to the latest software and responsive functionality!
The Old Website
Their old design was causing major headaches for Clifton - it was increasingly more glitchy on the old software and was getting hacked on occasion!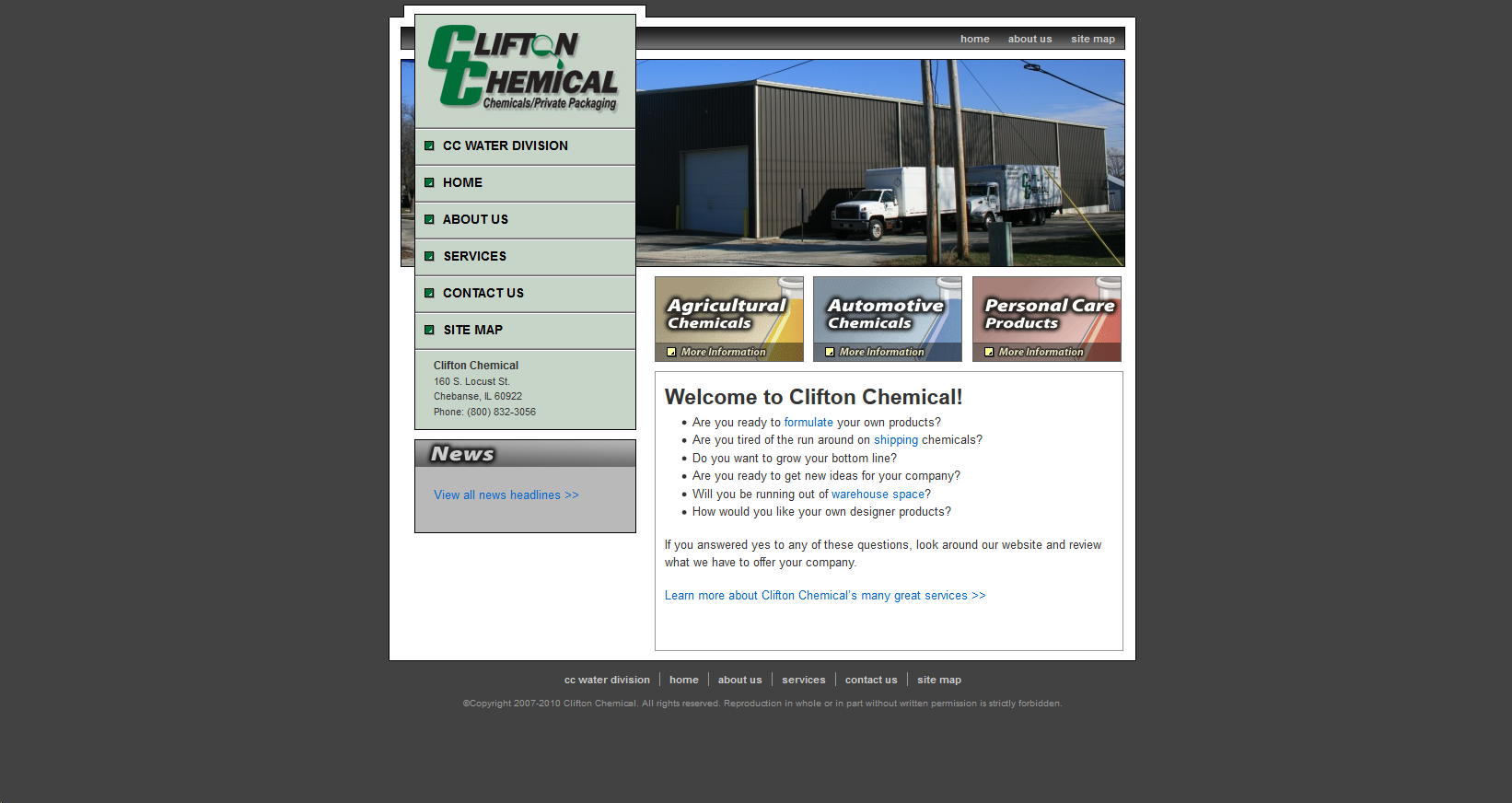 The New Website
They needed a newly designed website that included a responsive design and a mobile site.
We got to work on their new site with an emphasis on making their services easier to understand and to highlight their new water treatment services. 
We added examples of what types of products they formulate to the homepage and then made their navigation simple to follow by focusing on their main services: Chemical/Packaging and Water Treatment.
Also, we added a "quick quote" feature to the top right corner of the site that helps potential customers get the pricing information they are looking for quickly!
Their new site so accurately represents their business and is designed to look great on any screen size!
Desktop & Laptop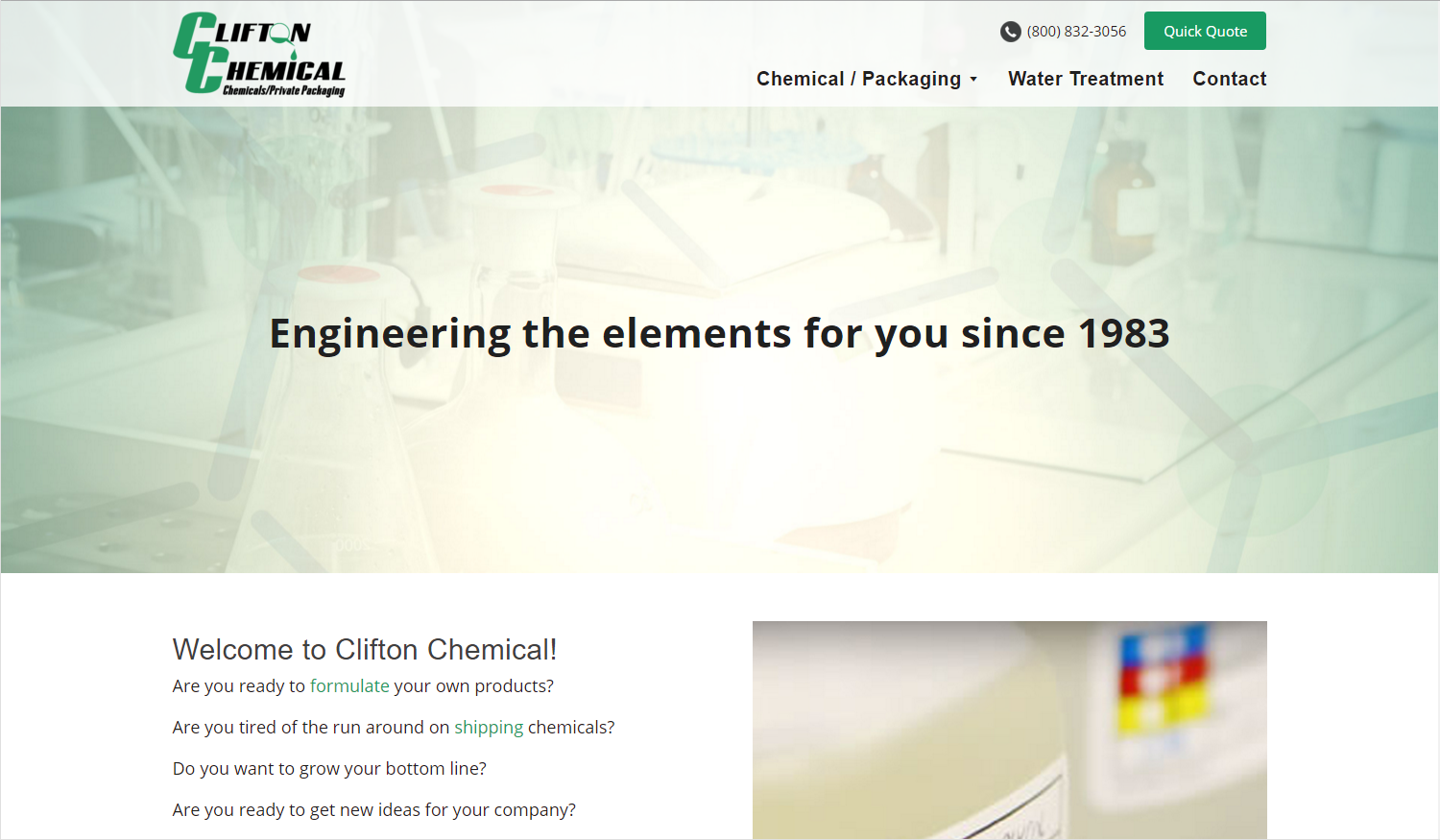 We love the way their new website really portrays all of the great services they offer! Anyone who has an idea for a product can have that product formulated with Clifton Chemical in small quantities - they can do products like windshield washer fluid, brake cleaner, laundry detergent, window cleaner, floor cleaner etc. 
Have an idea for a great cleaning product? Call Clifton! 
Mobile Site
Responsive Design on iPad