Ten years ago, marketing was easy, both for us and our clients. We built an attractive website and performed a little bit of SEO magic, and then a website would rank on the first page of Google and the phone would ring.
When something works that easily, it's bound to change. A couple of years later, we began recommending Google AdWords too to cut through the competition, which was effective and cost-efficient. And then once again, things changed. Google has shifted their business model, more businesses are competing for the same online customers, a social media presence has gone from a "nice to have" to a requirement, national companies are purchasing local ad space, and costs of marketing online have tripled.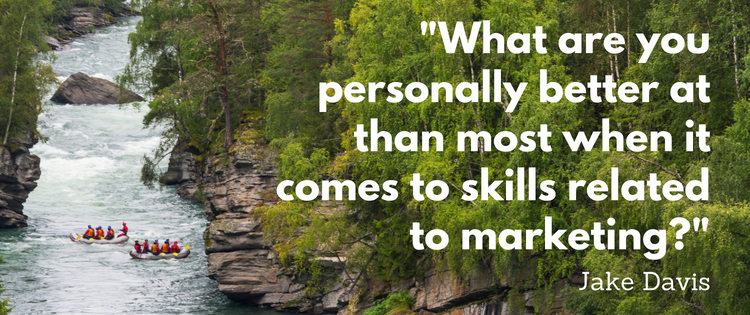 But with the disadvantages of today's digital marketing landscape come many opportunities to stand out. Here are 5 ways you can overcome the difficulty of marketing your small business online.
Leverage Your Personal Strengths
Our sister company, housed under the same roof, is Maxlider, a unique car shop that specializes in restoring, repairing, and rebuilding classic Ford Broncos. At the start of their business, they had a hard time standing out from the tens of thousands of shops around the country. One of the ways they were able to grow a large social media following with over 46,000 Instagram followers and 58,000 Facebook followers, was by leveraging their founder's personality, which is perfect for being in front of a camera. Erik uses video and pictures to showcase his business in a way that connects with their audience because it comes naturally to him.
What are you personally better at than most when it comes to skills related to marketing? If you're a great writer, start a blog or a newsletter. Are you funny and you keep things fun around the office? Use this sense of humor in your marketing campaigns. If you are naturally gifted at teaching, create an online course to teach potential customers how to do something they want to learn or host a local workshop. Whatever you're good at – channel that when marketing your business. This will help you stand out from your many competitors.
The Buying Process Has Changed: Understand, Accept and Adapt
Not every change in digital marketing is due to Google or an increase in competition. How your customers buy has changed. Before even making an inexpensive purchase of a product, they use search engines, look at reviews, visit websites, and then look for the best price on Amazon. Even when referred by a friend to your business, they will carefully consider their options. Use this to your advantage by creating an amazing online experience. Have a website, social media presence, images, reviews, and campaigns that will speak directly to your customers and impress them. It's not easy, but It's what's required to meet their expectations and to cater to their wants and needs.
Take Advantage of Every Touchpoint
When any part of your brand, from your logo to your tagline to an ad you placed in a local newspaper, reaches a current or potential customer this is defined as a touchpoint. Experts believe that it takes around 6-8 quality "touches" to generate a lead. Each of these touchpoints is an opportunity that you can't afford to waste.
Every page of your website, social media profile, review, advertisement, and picture of your company is a touchpoint. Make sure they are consistent and attractive to the customers you're trying to attract.
Embrace Your Niche
What does your business do better than anyone else, and for who? In other words, what is your niche? For Maxlider, their niche is Ford Broncos. They can repair and rebuild any classic car, but if they would've branded themselves as a classic car repair shop instead of the place to go for Ford Broncos, they would never have been able to grow their audience and customer base. They are better at Broncos than anyone, and they utilized this niche to grow their business. We know how to build great custom websites for small businesses, so that's what we focus on instead of trying to build websites for anyone and everyone. Know what your niche is and use this in your branding and marketing efforts.
Go Where They Are
Not every customer is going to search for and find your website – sometimes you have to go where they are. Know what websites they are visiting, what they are reading, and what they want when searching for your product or service. Then work with partners, advertisers, or event organizers who can reach this audience.
Get the help your small business needs and contact Mavidea today.