As part of my duties as Mavidea's Chief Technology Officer, I have to do a lot of product research to find solutions for our customers.  Recently this has meant a lot more travel.  As part of those travels, I have been taking my Samsung Focus smartphone and my iPad 2 with me everywhere.
This led me to discover that a lot of airports still do not have power outlets to charge your devices.  And the ones that did (like O'Hare and Denver) were so crowded I couldn't get near them.  So I went looking for my own solution.
Enter the iCruiser iPad charger from New Trent.  http://www.newtrent.com/store/ipad-external-battery/icruiser.html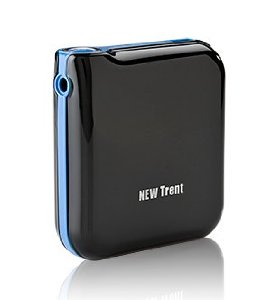 I did a lot of research and this is the best portable battery pack I could find.  It has a great price to performance ratio, it's pretty light, and it just works.
You plug the iCruiser in the wall until the LED says it is fully charged, then you drop it in your bag with the iPad (or smartphone) USB charging cable.  When you need juice, you plug your iPad into the iCruiser, push the unit's power button until it comes on and that's it.  You can keep using the iPad while its charging.  The iCruiser holds enough power to fully recharge your iPad once (or most smartphones 5-6 times).  It's small enough to stick it in your laptop bag without really noticing it, but big enough you're not going to put it in your pants pocket.
There are 2 minor Cons to the iCruiser.  First, the LED lights are pretty bright.  I got out of bed and threw a shirt over it because they were so bright it was bothering me.  Second, it only has 1 USB port to charge with, so I couldn't charge my iPad and smartphone at the same time.  It looks like other people complained about this too, because New Trent now has the iCarrier on their website, which has 2 ports and a slightly bigger battery for $15 more.
The regular price on the iCruiser is $109, but I got mine for $80 on sale.   You can buy it from New Trent directly at the above link, or you can get it from Amazon.
Boom – solution in place.